Introduction to Indian Agriculture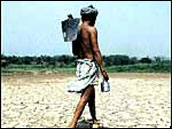 Knowledge is power and this fact is known to every farmer from his frustration with lack of cost-effective reliable information channels.

He works hard to produce and when he gets good production he fails in marketing due to lack of information. The day Indian farmers will have data on where to sell, real time price information, online expert to guide him on pest attack then he will beat the farmers from developed countries also.
To create such a reliable channel we have launched indiaagronet.com. In India every corporate has lot of money to sponsor cricket but nobody helps for farmers. In this scenario, we are launching fresh efforts to create a network of people who are concerned with the agriculture problems and problems for farmers. 70% Of Indians are still dependent on Agriculture. Therefore, a single rupee spent properly will help directly for the welfare on Indian population

Indiaagronet.com is trying to revolutionize this state of affairs. You can also help Indian Agriculture community. If you want to know how click here.
Agricultural News
Agriculture: ICAR Requesting to Introduce Agriculture in the School Syllabus.
The Indian Council of Agricultural Research (ICAR) thinking of recommending to the authorities to introduce agriculture in the school syllabus in a bid to attract students towards agricultural education and research right from the tender age.
Read More
Agriculture: Government Decides to Transfer Production Incentive to Farmer.
The government after much deliberation decided to transfer Rs 4.50 a quintal directly into the bank accounts of sugarcane growers. The government called this a production incentive.

Read More