| Date | Message | City | State |
| --- | --- | --- | --- |
| February, 2017 | Agricultural Land for Sale at Jalgaon | Jalgaon | Buldhana |
| January, 2017 | Agri Land For Sale in Raigad | Mahad | Raigad |
| December, 2016 | Agriculture Land Near Tirunelveli For Sale | Tirunelveli | Tamil Nadu |
| December, 2016 | Agriculture Land For Sale at Tirupur | Udumalai | Tamil Nadu |
| December, 2016 | Farm Land For Sale | Tirunelveli | Tamil Nadu |
| December, 2016 | Cheapest Agri Land for Sale | Tirunelveli | Tamil Nadu |
| November, 2016 | Farm House & Agriculture Land For sale | Hosur | Tamil Nadu |
| October, 2016 | Farm Land at Hosur for Sale | Secunderabad | Telangana |
| October, 2016 | 8 acres Agriculture Land For Sale | Chitradurga | Karnataka |
| October, 2016 | Agricultural Land For Sale Near Tiruvarur | Tiruvarur | Tamil Nadu |
| September, 2016 | Coffee Estate For Sale Near Kodaikanal Hills, Tamil Nadu. | Tirunelveli | Tamil Nadu |
| September, 2016 | Agricultural Land For Sale at Raigad | Raigad | Maharashtra |
| September, 2016 | Agriculture Land For Coffee Plantation | Madikeri | Karnataka |
| August, 2016 | 15 Acres Agriculture Land For Sale | Jinnaram | Telangana |
| August, 2016 | 23 Acres Agriculture Land For Sale | Karjat | Maharashtra |
| August, 2016 | Agriculture Land For Sale Near Hyderabad. | Hyderabad | Telangana |
| July, 2016 | Industrial & Farming land For Sale. | Kolkata | West Bengal |
| June, 2016 | Agricultural land for Sale in Andhra Pradesh. | Sathyavedu | Andhra Pradesh |
| June, 2016 | Agriculture Red Soil Land For sale | Tirunelvel | Tamil Nadu |
| June, 2016 | Farm land for lease at Trichur in Kerala. | Trichur | Kerala |
| May, 2016 | 4.80 Acres Coffee Estate for sale at Madikeri | Madikeri | Karnataka |
| April, 2016 | Cheapest Agriculture Land for Sale at Madhya Pradesh | Chhindwara | Madhya Pradesh |
| April, 2016 | Agriculture Land for Sale at Hyderabad | Hyderabad | Telangana |
| April, 2016 | 1 Acre Agriculture Land for Sale on 30 ft Thar Road | Chennai | Tamil Nadu |
| March, 2016 | Farm land for Sale in Karnataka | Ballari | Karnataka |
| March, 2016 | Agriculture Land for Sale at Near Bangalore. | Chikbalapura | Bangalore |
| March, 2016 | Agricultural Lands Available Near Kavali in Andhra Pradesh. | Kavali | Andhra Pradesh |
| February, 2016 | Agriculture Land for Sale at Krishanagiri Road Hosur | Hosur | Tamil Nadu |
| February, 2016 | Farm Land Near Denkanikottta | Denkanikottai | Tamil Nadu |
| February, 2016 | Agricultural land available for Sales | Dindigul | Tamil Nadu |
| January, 2016 | Agriculture Land 13 Acres at Chevella | Hyderabad | Telangana |
| January, 2016 | Agriculture land in Arupalli | Hosur | Tamil Nadu |
| January, 2016 | Agriculture land at Wardha Bhedi | Nagpur | Maharashtra |
| December, 2015 | Agriculture land near deginakotai | Bangalore | Karnataka |
| December, 2015 | Agricultural Land for Sale in Ludhiana | Ludhiana | Punjab |
| | | | |
Seller's Name: Chandramohan S.
Location: Tirunelveli, Tamil Nadu
Mobile Number: 9443286867
Email: scmreals [at] gmail.com

13 Acres of Very Cheap Agriculture Farm Land is available for sale near Tirunelveli, Tamilnadu, India - Close to Highway - Highly Fertile Soil - One Bore Well and Open Well - Ground Water available within 30 Ft. - Dam Water available for Irrigation - On Tar Road - Clear Title - Cheap Price - INR 3 Lacs Per Acre - Also available 10-500 Acres of Cheap Agriculture Lands, Fully Developed Farms, Resort Lands Near Courtallam Natural Waterfalls, and Chennai Properties Etc for Reasonable Prices - Contact: Chandramohan, Mob: 91(0) 9443286867 or 9600747003 (Tamilnadu, India) or email scmreals [at} rediffmail.com
Seller's Name: Shiv Kumar
Location: Tirunelveli, Tamil Nadu
Mobile Number: 9842157331
Email: saroni.1992 [at] gmail.com

Developed farm land 12.65 acre with 1 free agri tariff elecricity 1 openwell,
morethan 40nos yielding coconut plantation, red soil, reamining area are plain,
empty land, 23km from Tirunelveli city.7km from NH7(4 way track),
if need more details,pl contact to SARONI AGRI FARM DEVELOPMENT
SERVICES, TIRUNELVELI.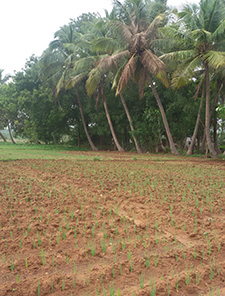 Seller's Name: Mahesh Reddy
Location: Hosur - Denkanikottai Main Road, Thandarai,
Tamil Nadu-635107
Mobile Number: 9964366708
Email: holidayvalleyfarms [at] gmail.com

Prices start at just Rs.270/Sq. ft.
Your rare chance to own a farm house plot within 1 hour driving
distance from the heart of Bangalore.
Due to its rustic ambience, an almost hill station like climate throughout
the year, close proximity to one of Bangalore's largest IT hubs and
Tamil Nadu's leading industries such as TVS, Hindustan Lever, etc.
and its excellent connectivity to all parts of Bangalore, prices in this
gated community of farm villa plots – Holiday Valley, Hosur.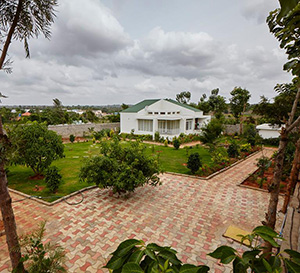 Location:-
hosur denkanikottai road (Hosur-Hogenekkal falls road), Hosur, Tamil nadu (Just 45 minutes from electronic city and literally on the outskirts of south east bangalore)

Amenities :
· As an owner of farm plots in this project, you will enjoy access to the fully functional 15 acre clubhouse which has stunning views of the mountains,

· 40 guest rooms and cottages, A swimming pool overlooking the valley,

· Bar & restaurant and a banquet hall that can hold 1000 people

· All of which make this clubhouse a one of its kind in south India.

Sports & adventure academy:
When you invest in this farmland project, you will have access to a 3 acre sports & adventure academy that will house popular outdoor & indoor games such as tennis, Badminton, Cricket practice nets, Squash courts and many more.

Sizes available :
You can choose from (Quarter), (Half), 1, 2 and 3 acre plots, depending on size and locations within the projects.

15 Acre Club House
With stunning views of the surrounding mountains, this clubhouse consists of 30 guest rooms, 10 luxury cottages, a swimming pool overlooking the valley, bar & restaurant and a pillar less banquet hall that can hold 1000 people - making this a truly one of its kind in Bangalore.

Remember the times you spent in your native village amidst nature.

Relive your childhood and give your children one last chance to experience what it is like growing up in the rural countryside, but with all the comforts and amenities of a city home!

Your rare chance to own a farm house plot within 1 hour driving distance from the heart of Bangalore. Prices start at just Rs.270 / Sq. ft.

The Perfect Weekend Getaway
You are cocooned from the hustle & bustle of city life & yet in close proximity to some of Bangalore's best entertainment, healthcare & business zones.

Grow Organic Fruits & Vegetables
Rare opportunity to grow your own organic & chemical-free fruits and vegetables for your family. You can raise a cow and drink fresh milk too!

Starting at just Rs. 29.5 Lakhs per Quarter Acre
1/4 Acre, 1/2 Acre, 1 Acre and larger plots available.
With just Rs.60 lakhs, you can purchase a 1/4 acre plot & build a weekend home.
Setting up your farmhouse and plantation will be a smooth, easy and hassle-free experience with the following support which is available to you 24/7