Agriculture App Plantix For Farmers by PEAT
PEAT, a German AgTech company developing a new way to detect plant damages. Charlotte Schumann is one of the co-founders of PEAT.

Company train self-learning algorithms on the detection of optical patterns of plant damages.

This way, automated recognition of plant diseases, pests and nutrient deficiencies is possible with their software.

Farmers can be given objective and tailor-made information on their problem directly on the field within seconds, based on a simple picture.

Company built their software in a mobile smartphone application - Plantix - that was published in Germany in 2015 with great success.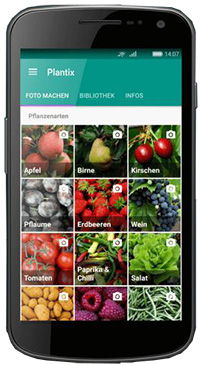 The app empowers farmers to take informed decisions on their disease management - reducing crop shortfalls and the amount of pesticides used.

This year, company take this technology to a global level by publishing the App in Brazil, Tunisia, Kenya and India.

Their team is right now in India to establish partnerships with research organizations and private players in the agricultural sector to adapt their database to Indian crops and diseases.

In a few months, they will be able to cover major diseases of the most important crops in India.

For small scale farmers, this technology will be offered for free, company also offer licenses for individual users as well as B2B solutions for Agri companies.

PEATs mission is to deliver crucial information where it is needed: on the fields, for a sustainable agriculture.